Loved Adnan's story? Here's 10 of the best podcasts like Serial
Don't be a serial killer — share the love.
CAN you remember where you were when you first listened to Serial?
The messiah of all podcasts has been downloaded over 100 million times, making it the most downloaded podcast in history.
If for some reason you haven't heard it, please stop reading this right now and go listen to it.
If, like any normal person, you have listened to it, keep reading because we're here to count down the top 10 podcasts like Serial.
10. Hollywood & Crime
Hollywood & Crime investigates the dramatic cold case of the Black Dahlia Serial Killer thought to be responsible for the brutal murder of more than a dozen women in Los Angeles in the late 1940s. The show launches with the investigation into the murder of Elizabeth Short whose severed body was found in January 1947.  Host, Tracy Pattin, takes listeners beneath glistening Hollywood glamour, into Los Angeles' dirty underbelly where this serial killer lurked.  If you're after a mystery pod to sink your teeth into, this is it – with 26, 40-ish minute episodes, it will be sure to quench your thirst.  
Hollywood & Crime comes in at number 10 in our top podcasts like Serial. Heard this podcast before? Leave it a review.
9. Breakdown
Now into its sixth season, the Atlanta Journal-Constitution's Breakdown podcast meticulously dissects true crime cases in near-real time. To truly appreciate this podcast, go back and start listening from season 1.  Breakdown's presenter, Bill Rankin, is a seasoned court reporter and it shows – he and his team delve deep into the facts and critically analyse what can be concluded from them.  There is also a healthy focus on the legal system and how various interests are sought to be balanced so that justice can be achieved. Breakdown is undoubtedly a professionally produced, even-handed podcast that is well worth your time.
8. Up and Vanished
In October 2005, Tara Grinstead, a 30 year old high school teacher disappeared after leaving a friend's BBQ.  Since her disappearance was reported, there has never been a confirmed sighting of Tara and no persons of interest were identified until February 2017. The audio, particularly the interviews, can be difficult to hear but the presenter, Payne Lindsay circles back and ensures that the listener catches pertinent details.  Getting a fresh take on Grinstead's disappearance was always going to be tough given the level of press coverage the case has received. But Lindsay achieves it in Up and Vanished by seeking to crack the tough veneer of small town Ocilla, Georgia and speaking directly to those involved rather than focusing on old case files.
Up and Vanished comes in at number 8 in our top podcasts like Serial. Heard this podcast before? Leave it a review.
7. Bowraville

Three indigenous children, all living on the same street in the small Australian town of Bowraville were killed within a five month period.  Jay Hart was charged and stood trial for two of the murders but was acquitted on each occasion. In Bowraville, Dan Box, a crime reporter from The Australian investigates the crimes and confronts the tormented history of race relations between Australia's legal system, law enforcement and the media and Australia's first peoples. A must-listen mystery pod.
6. Accused

Only days after she graduated in 1978, Elizabeth Andes was discovered dead in her apartment in Ohio, USA. Her boyfriend, Robert Young admits to her murder. Two juries acquitted him. Accused, the Cincinnati Inquirer investigates whether he got away with murder or if the investigation failed to reveal the true killer.
Accused comes in at number 6 in our top podcasts like Serial. Heard this podcast before? Leave it a review.
5. Black hands
Did David Bain gun down all five members of his family on 20 June 1994? Or was it David's father, Robin, who was discovered, deceased, with the other four murdered family members in their home in Dunedin, New Zealand?  In Black Hands, Martin Van Beynan seeks to answer those questions in this ten-part series.  Anchoring the investigation is the analysis of David Bain's conviction for the mass murder after a trial in 1995 and subsequent acquittal following a second trial in 2009. The depth of experience gained by Van Beynan's during his time as a court reporter is evident in his presentation and analysis of the evidence.  Overall, it's a comprehensive and engaging pod that is well worth a listen.
Black Hands comes in at number 5 in our top podcasts like Serial. Heard this podcast before? Leave it a review.
4. In the Dark
It took 27 years for law enforcement in Minnesota to solve the case of the disappearance of Jacob Wetterling, even though the man who would finally admit to the crime was sitting under their nose the whole time. In The Dark tells the story of Jacob's disappearance and explores how badly the police bungled their duties to solve the case. 
In The Dark comes in at number 4 in our top podcasts like Serial. Heard this podcast before? Leave it a review.
3. Someone Knows Something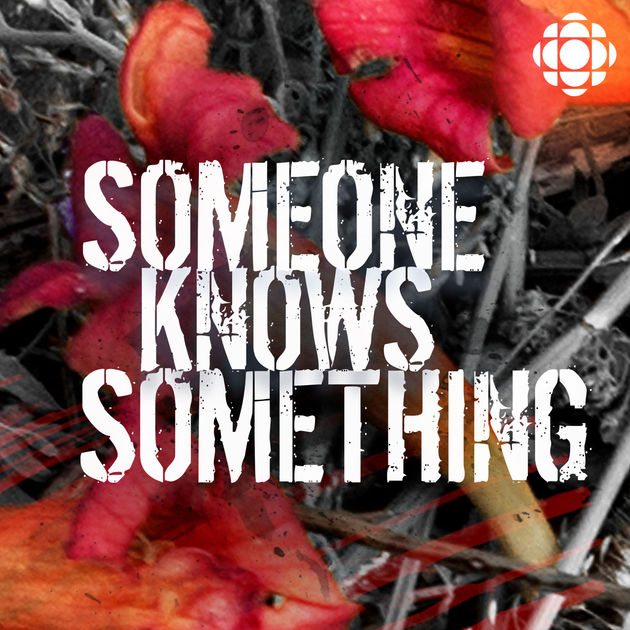 Having released three vastly different who-done-it series, David Ridgen and the team at Someone Knows Something know how to produce and present pods of this genre. In the first series, Ridgen investigates the case of Adrien McNaughton who, in 1972 at the age of five, while on a family fishing trip, vanished without a trace.  In season two, Ridgen searches for answers in the case of Sheryl Sheppard who disappeared 4 days after her boyfriend proposed to her on national television, in 1998. The most recent series investigates the murders of Charles Moore and Henry Dee who were found in the Mississippi River in 1964.     
Someone Knows Something comes in at number 3 in our top podcasts like Serial. Heard this podcast before? Leave it a review.
2. Dirty John
An exceptional true-crime story of deception, seduction, stupidity and survival that masterfully leaves the listener wondering, who done what to whom? until the last episode in the six part series. Presented by the Los Angeles Times and hosted by journalist, Christopher Goffard, Dirty John is a captivating true story of Debra Newell's ill-fated brief marriage to John Meehan.  Fans of hosts staying out of the story will love this podcast.  Goffard resists the urge to inform listeners of his views and leaves the story to be told predominantly by Debra Newell and two of her daughters, Jacqueline and Tarra.
Dirty John comes in at number 2 in our top podcasts like Serial. Heard this podcast before? Leave it a review.
1. S-Town

This is a portrait of a life; a masterpiece. S-Town absolutely deserves to be ranked number 1 in our top podcasts like Serial list but we aren't going to tell you why.  Telling you too much would detract from the listening experience.  All we'll say is: do not be discouraged by how perplexed you will feel after episode 1 and most of episode 2.  By the end of episode 2, you will be hooked. And, enjoy.  It's like a good book – the more times you listen to it, the better it gets.    
S-Town comes in at number 1 in our top podcasts like Serial. Heard this podcast before? Leave it a review.
Think this list needs work?
That's it — our list of the top 10 podcasts like Serial. Think we've missed one worth being on the list? Suggest an inclusion by searching for the podcast you think we should add in the box below, then hit submit. We'll be notified of your suggestion and may include it in the list if we agree with you.
Thanks for your suggestion!